RNS asked some of the country's top faith leaders, scholars and activists to consider what changes the religion landscape will see in 2018. Find all their predictions here.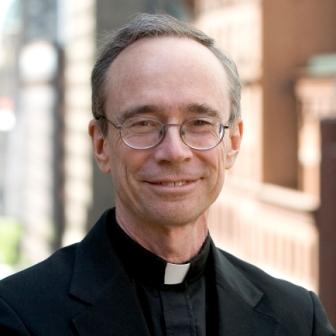 (RNS) — This is the year the Catholic Church will get serious about discussing the possibility of married priests.
The church has experienced a shortage of priests around the world, especially in developed countries. There are not enough priests to provide the sacraments, celebrate Mass or give pastoral care to the Catholic people.
When asked by bishops for married priests, Pope Francis has told them to go back to their countries and get the bishops' conference to request it and he will consider it. This year there will be a synod of bishops on youth and vocations, which will provide an opportunity to discuss optional celibacy. In 2019, there will be a synod for the Amazon, where bishops are desperate for priests. There is a good chance this synod will ask for married priests.
The celibacy requirement for Catholic priests is a matter of church law, not doctrine, and can be changed. In fact, for about the first 1,000 years of its existence the church had married priests. Eastern churches, like the Ukrainian Catholic Church, in union with Rome have a married clergy. Some Protestant ministers who have become Catholic have also been allowed to be ordained priests even though they were married. If change occurs, it will probably begin for areas of the world that request it, but it will then spread rapidly.
(The Rev. Thomas J. Reese, a Jesuit priest, is a senior analyst at RNS and writes its "Signs of the Times" column. Previously, he was a columnist at the National Catholic Reporter and an associate editor and editor-in-chief at America magazine. The views expressed in this opinion piece do not necessarily reflect those of Religion News Service.) 
Read his latest column: Abandoning celibacy won't stop sexual abuse by priests.