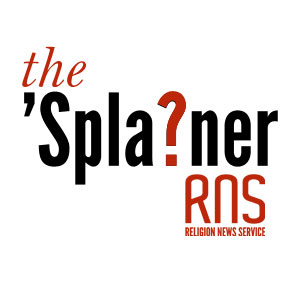 The 'Splainer is an occasional Religion News Service feature.
(RNS) — When news broke that an assailant had shot several people at YouTube's San Bruno, Calif., headquarters this week, speculation abounded on social media about the alleged shooter, Nasim Aghdam — including her faith.
Some were quick to label the suspect — a prolific YouTube creator, vegan and animal-rights activist — as Muslim or Jewish. But evidence soon emerged that Aghdam, a San Diego resident, was affiliated with the Baha'i faith — a smaller tradition whose leaders confirmed that she was a registered member of the group on Wednesday (April 4), a day after the shooting. Their statement also condemned violence and expressed condolences for the victims.
Authorities have not listed religion as a motivator in the shooting, pointing instead to Aghdam's public frustration with YouTube policies. Moreover, the horrific actions — which authorities say inflicted wounds that sent three people to the hospital before she took her own life — contradict the precepts of the Baha'i tradition she claimed.
But the media blitz nonetheless shined a light on the minority religion, with some expressing confusion about its origins and teachings. Let us 'Splain …
Where did the Baha'i faith come from?
According to Glen Fullmer, spokesperson for the Baha'i of the United States, the tradition was founded in 1863 by Baha'u'llah, who claimed to receive divine revelation from God. He garnered a following in modern-day Iran and appealed to the Abrahamic tradition (the same lineage of Judaism, Christianity and Islam), but also claimed what Fullmer described as "progressive revelation": that God is "educating humanity" over the course of many years, using major figures such as Moses, Jesus, Buddha, Muhammad and Baha'u'llah himself.
The relatively small faith often doesn't show up in polling data, although Fullmer said they number around 180,000 in the United States. A sizable subset of their roughly 5 million-strong global community remains in Iran — where Aghdam reportedly said she was born — but has endured systemic persecution there. The United Nations has repeatedly condemned the violence in the country enacted against Baha'is.
How do followers of the faith feel about violence?
They're not fans.
Fullmer said that while Baha'is are free to express their opinion, the faith discourages violence. He pointed to scripture in the Bible, Quran and other holy texts that the tradition reads, such as the Christian teaching "Do to others as you would have them do to you."
"The golden rule: You can find it in the Bible, the Quran and the Baha'i writings," Fullmer said.
He also passed along a line in the Baha'i Kitáb-i-Aqdas (Most Holy Book): "Ye have been forbidden to commit murder or adultery, or to engage in backbiting or calumny; shun ye, then, what hath been prohibited in the holy Books and Tablets."
Are they big vegan/animal rights/environmental activists, like the alleged YouTube shooter?
Several observers have noted Aghdam was a hard-line environmentalist, animal rights activist and passionate vegan. A posting on the website interfaithveganalliance.org in which the author discusses the Baha'i faith and veganism also appears to bear her name.
Fullmer said the Baha'i tradition does contain a "sense of stewardship for the natural world." He said the religion also includes "references that humanity might move toward a vegetarian diet."
However, he noted there are no dietary restrictions for believers. What's more, the faith avoids partisan politics (adherents are dissuaded from even joining a political party or donating to candidates) and even discourages followers from using civil disobedience.
"We would draw the line at purposely breaking the law to make some political point," he said.
Do they have strong feelings about YouTube?
Nope.
Fullmer said the Baha'i faith certainly has no firm statements on something like YouTube's internal policies, and he expressed angst over the shooting spree. He cited a line attributed to Baha'u'llah in which self-sacrifice is given prominence over any attempt to kill.
"Know ye that to be killed in the path of His good pleasure is better for you than to kill."