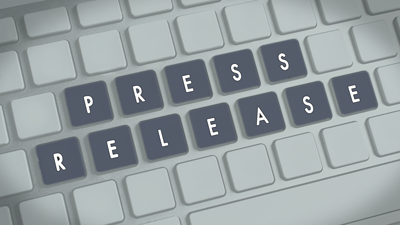 On New Year's Eve send peace and light circling the globe
Make Peace Fires a new tradition
Peace Fires is bringing the ancient practice of gathering around a fire together with the modern technology of the internet in a call for world peace and healing on New Year's Eve. Peace Fires is connecting people of all faiths and backgrounds together by gathering around a candle or fire, and while looking at the flame, uniting in sending this shared intention circling the globe, "Let there be peace on earth and love for one another."
Peace Fires will be synchronized around the world in Peace Fires' 3rd Annual New Year's Eve 26-Hour Global Healing Event promoting peace among people of all cultures, traditions, and faiths as every time zone enters the New Year. Peace Fires is a new, New Year's tradition for many around the world.
Their initiative has already drawn the support of Deepak Chopra, best-selling author Don Miguel Ruiz, the World Business Academy, Optimist Daily — and commitments of participation from thousands of people in more than 1530+ locations across 68 countries in its first year.
Why fire? "The sacredness of fire is universal to all spiritual traditions. A flame automatically touches the heart and connects us to the light from which we came and the light hidden in each heart. Fire is life and signifies love," says Monika Taylor Penukonda, co-founder of Peace Fires.
People have gathered around fires since the beginning of time and still do for many occasions all over the world. The practice of gathering around a fire has in recent years become prominent again. For many people, it is a beautiful vehicle to unite both in spirit and in positive action with love and care for oneself, other people, animals, all of nature, and to help bring peace on a global scale.
"This technology, utilizing the fire element and a shared positive intention, has the ability to bring peace in our hearts and homes, and shift global consciousness, especially if we do it together," Monika said.
Clint Thompson MD, Peace Fires' co-founder added, "We all must share our light and brighten the way for others. The transformation of consciousness that is unfolding will happen only as we join together with a shared intention for the good."
Worship services, prayer groups, holiday gatherings, friends and family are encouraged to join together and include this movement in New Year's Eve events and family activities by pausing together for even 10 minutes.
With five simple ways to connect your light with Peace Fires, from lighting a candle to hosting and attending a Peace Fire, the group is seeking to make 'peace on earth and love for one another' the center of people's hearts and minds at the start of the New Year. "What the world needs is peace to go viral this New Year's Eve," Monika said.
On December 31, a 26-continuous-hour Peace Fire will be broadcast free via livestreaming from Laytonville, CA starting at 2 a.m. (PST) when the first time zone, Line Islands Time (LINT), welcomes the New Year. The live Peace Fires broadcast and synchronized local events will continue until 4 a.m. (PST) on January 1 when the last time zone, international date line West (IDLW), crosses into the New Year.
During this 26-hour period, the group seeks to have millions of lights burning for peace, sending a wave of light and positive energy circling the globe — making peace, love and unity the last energy of 2018, and the first energy of 2019.
ABOUT PEACE FIRES
Peace Fires is a global movement uniting people around the world to create a shift in consciousness for peace. Peace Fires began on New Year's Eve 2016.
The movement continues with people uniting with Peace Fires every Full Moon, Summer Solstice, and New Year's Eve. People around the world are uniting through Peace Fires to bring peace in our lives now and for generations to come.
Learn more and connect your light on www.peacefires.org.
To join the conversation on social media, "like" the Peace Fires page: https://www.facebook.com/peacefires/
###
Contact
Kimberly Naujock
[email protected]
(865) 335-4266