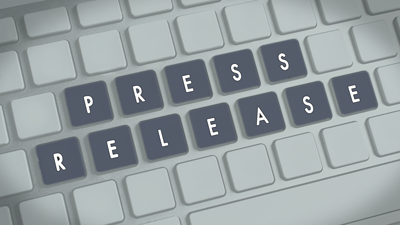 Faith Counts awarded major grant from Templeton Religion Trust
Multi-faith platform promotes the pro-social value of faith
WASHINGTON — Faith Counts, a nonprofit, multi-faith online platform, has been awarded a $900,000 grant from the Templeton Religion Trust. The grant, which spans three years, will significantly further the mission of Faith Counts, which is to promote the value of faith in America.
The centerpiece of Faith Counts is a social media campaign, designed to remind Americans between the ages 18 to 34, about the many contributions of individuals and organizations of faith. An increasingly secular culture underappreciates these contributions. Faith Counts makes no evangelistic or religious truth claims other than the value of faith, which is consistent with Templeton Religion Trust's goals to promote the link between spiritual pursuit and human flourishing.
"On behalf of all of our partners, Faith Counts is deeply grateful for the generous support of the Templeton Religion Trust. We are so pleased for the many ways in which the grant will further advance the important mission of demonstrating the powerful ways in which faith is shaping the common good," states Kerry Troup, spokeswoman for Faith Counts.
The grant will fund several key initiatives which will increase the appreciation for the role of faith in society, and to positively influence young people's perspectives on faith. These initiatives include, among others, the launch of "Faces of Faith," a series featuring young people talking about their faith identity and a media center microsite that will package and house relevant data on how religious groups are helping with issues such as disaster relief, unemployment, alcohol recovery, etc.
Since its launch in late 2014, Faith Counts has produced over 50 videos, hundreds of memes and short-form articles, which have been seen by millions. In 2016, Faith Counts launched a study with Dr. Brian Grim, then of Georgetown University, "The Socio-economic Contribution of Religion to American Society: An Empirical Analysis." The study, which showed that religion contributes $1.2 trillion every year to the U.S. economy garnered widespread attention. The success is strengthened by a robust partnership that includes Catholics, Jews, Hindus, Sikhs, Seventh-day Adventists, Latter-day Saints, Evangelicals, and Episcopalians. All faiths are welcome.
###
About Faith Counts
Faith Counts is a multi-faith organization with a singular mission—to promote the value of faith. The centerpiece of Faith Counts is a collaborative social media effort that tells powerful stories about how faith counts—how it inspires, empowers, motivates and comforts billions of people around the world.
Official partners include: The Salvation Army, the U.S. Conference of Catholic Bishops Committee for Religious Liberty, Seventh-Day Adventist Church, Hillel International, The Church of Jesus Christ of Latter-day Saints, The Episcopal Migration Ministries, Sikh American Legal Defense Fund, the Hindu American Foundation, the 1st Amendment Partnership, and Franciscan University of Steubenville. All faith groups are welcome.
Contact
Kerry Troup
[email protected]
(202) 715-3489