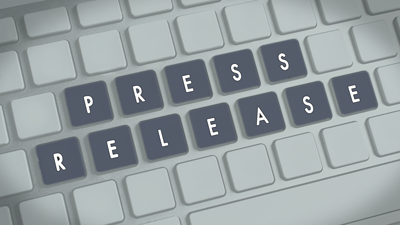 Gamliel Institute gets a new Address — Rabbi Richard Address
The Gamliel Institute, the center for study and training of Chevrah Kadisha and related Jewish end-of-lifecycle practices, is pleased to announce that Rabbi Richard F. Address, D. Min, founder and director of Jewish Sacred Aging, has joined the Institute as Dean, succeeding founding Dean, Rabbi Stuart Kelman who has served as Dean for the past ten years.
"We are thrilled that Rabbi Address is joining us at this time in our development", said Kelman. "We have searched for an individual who is both an excellent teacher and a visionary. Having devoted much of his life to teaching about Jewish aging, his work directly complements the Mission of the Gamliel Institute. He is a worthy successor."
Address' most recent project, Jewish Sacred Aging, creates awareness and resources for congregations on the implications of the emerging longevity revolution of the baby boom generation. This aging revolution has begun to impact all aspects of Jewish communal and congregational life.
Ordained at the Hebrew Union College-Jewish Institute of Religion (HUC-JIR) in Cincinnati (1972) Rabbi Address served congregations in California before joining the staff of the Union for Reform Judaism in 1978. He directed the Union's Pennsylvania Council from 1978 through 2000, founding the Department of Jewish Family Concerns in 1997. Rabbi Address received his honorary Doctorate from HUC-JIR (1997), a Certificate in Pastoral Counseling (1998), and a Doctor of Ministry from HUC-JIR (1999).
"There is a pressing need for information, education, and resources about all aspects of aging, dying and mourning. Jewish tradition provides a framework for the end of life, and the Gamliel Institute is the frontrunner in making our heritage widely accessible. The aging revolution has begun to impact all aspects of Jewish communal and congregational life. Information and resources about Jewish aging and end of life issues are critical elements for baby boomers." Address said.
The Gamliel Institute is the academic educational arm, of Kavod v'Nichum (Honor and Comfort) a North American non-profit organization. Their work involves the training and support of new and existing Chevrot Kadisha, the group of Jews who assume the mitzvot of visiting the sick, caring for the dying and deceased, plus comforting the bereaved. Board President, Kerry Swartz, said, "We have been working with Rabbi Address for several months and the transition has been very smooth. He brings a wealth of experience as an educator, author, and innovator."
The Gamliel Institute educates and empowers Jewish communal leaders and fosters the development of Jewish professionals and volunteers. A five-course program brings together diverse disciplines and skills to create a comprehensive program of Chevrah Kadisha education and training.
Kavod v'Nichum provides education, resources, technical assistance, training, and advocacy along the end-of-life continuum for Chevrot Kadisha and individuals throughout North America's Jewish community. Their goal is to reclaim the mitzvot — the Jewish traditions, practices, rituals, and liturgy along the entire continuum of care at the end of life —thereby empowering and enriching families and communities across North America.
###
Contact
David Zinner
[email protected]
(410) 733-3700