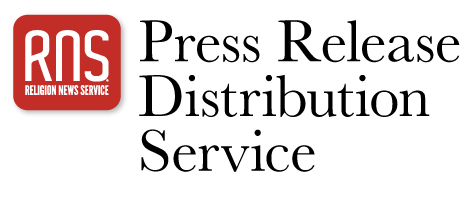 American and Ukrainian artists team up to create dynamic angelic artwork for 'Angels of Hope'
Popular American fine artist holds annual fundraiser for his Annual Angel Giveaway, giving original angel paintings to those experiencing hardship.
American fine artist, Thomas Andrew (a.k.a. Tom Findlay), is preparing for his Annual Angel Giveaway through his website BeTheAngel.com. This year, Tom teamed up with an amazingly talented Ukrainian digital artist, Tanya Gordeeva, to create the 2020 Angel Calendar that will fund Tom's giveaway. Tanya Gordeeva has over 15 years of experience doing graphic design. Trained to be a teacher of English and German, Tanya changed her profession and never looked back. She is very passionate about digital art. Her signature style is creating Expressionist photo-paintings.
Together, Tom and Tanya filled this year's calendar with vivid images of angels designed to bring joy and peace throughout next year. By purchasing an angel calendar, you help send the free Christmas gift of an angel to someone who has been suffering this past year. Every Christmas, Tom sends stunning original paintings of angels for free to those in need of hope and comfort. People from around the United States nominate others who have experienced a tremendous hardship within the past year, knowing Tom's angels can provide a much-needed spiritual uplifting.
Thomas Andrew was raised by his single mother alongside his two brothers in Alabama. Tom never forgot the hardships his mother endured. Inspired by the love of his family, faith, and personal journey, he launched the BeTheAngel.com and his Annual Angel Giveaway in 2006. Tom receives more and more nominations every year. With over 500 nominations in 2018, he does everything he can to send as many angels as possible to those who are hurting.
The Annual Angel Giveaway is self-funded with the help of sales through BeTheAngel.com and Tom's "Angels in August: Angel Calendar Fundraiser."
By ordering a calendar, supporters get to enjoy twelve angels of their own, one for each month. Supporters can also give calendars as the perfect Christmas gift to someone in their life who could use some comfort and hope right now. The calendar is specially designed with perforated pages so the angel artwork can be removed and framed. It's a gift that keeps on giving.
"Holidays can be difficult for people enduring tragedies and hard times. When the recipients receive their free gift, they are comforted not only by the angel but by the fact that someone cared enough to write to me on their behalf. But, I never reveal who nominated them." says Tom.
###
Contact
Thomas Andrew Findlay
[email protected]
(205) 427-5299
www.betheangel.com
Ukrainian Artist Tanya Gordeeva: tanya-gordeeva.pixels.com