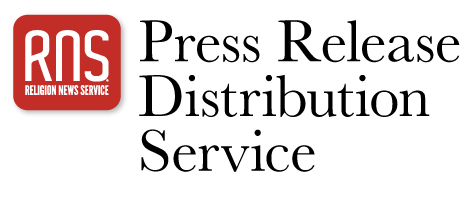 New book release challenges faith-based nonprofit leaders
Business of a Spiritual Matter by M. Gasby Brown
NEW YORK — SelectBooks, Inc. is pleased to announce the release of the new title, Business of a Spiritual Matter: What All Leaders of Faith-Based Nonprofits Should Know by M. Gasby Brown (September 2019; ISBN: 978-1-59079-473-9). Business of a Spiritual Matter challenges anyone occupying a leadership position in the nonprofit sector, or anyone with aspirations to serve in such a role, to be excellent. Brown also confronts leaders who tend to be solely focused on the greater "mission" of the organization and discount the importance of building a successful infrastructure to support their cause. While their missions may be quite wonderful, the impact of the work is always going to be compromised by underachieving in fundraising and having a reactive approach rather than a sound strategic direction. "Simply put, this philanthropic strategy is much too casual, and it does not align with the good business practices needed to run any organization—nonprofit or otherwise," says Brown. "Think like a nonprofit, act like a business," Gasby Brown further states.
Business of a Spiritual Matter has concrete answers to these challenges with valuable best practices information on fundraising, leadership, and strategic planning. While most of the lessons contained in Business of a Spiritual Matter should be considered universal in their application to the nonprofit sphere, it has been tailored for use among those who specifically work with faith-based nonprofits. The author approaches the subject from an acknowledged Christian perspective however, Business of a Spiritual Matter is intended to have relevance for Jewish and Islamic organizational leaders as well, who operate under the Abrahamic traditions.
On reading Business of a Spiritual Matter, David Staal, Former President & CEO, Kids Hope USA, said the book "should be a mandatory training manual for every new nonprofit executive serious about leading her or his organization well." The Rev. Dr. George B. Wirth, Pastor Emeritus, First Presbyterian Church Atlanta called it "a book that will make a major difference in philanthropy for years to come."
Business of a Spiritual Matter is the product of both her faith and her deep-seated conviction that nonprofits serve a critical function in leveraging our humanity to make the world a better place. M. Gasby Brown is Founder & CEO of Have Faith Institute.
###
Contact
Diane Thompson
[email protected]
(212) 694-0227