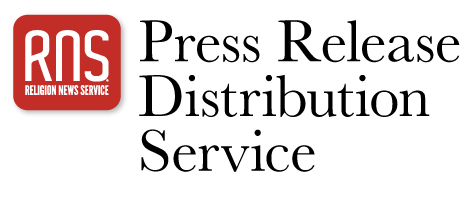 Open Doors to expose China's human rights nightmare at DC press conference on Jan. 15
'2020 World Watch List' data to reveal uptick in terror for Christians globally
WASHINGTON — Two persecuted Chinese Christians will join watchdog organization, Open Doors, as they release new data at a press conference in Washington, D.C. this Wednesday. The 2020 Open Doors World Watch List points to an unprecedented human rights nightmare in China. Elsewhere in D.C., on the same day, the U.S. has announced it will sign the first phase of its new trade deal with China.
At the press conference, Open Doors USA President and CEO David Curry will reveal new information regarding a significant increase in surveillance, arrests, harassment and other forms of persecution in China, including attacks on personal property and wrongful imprisonment. Curry will also surface new reports of religiously motivated violence worldwide and urge U.S. and world leaders to take action.
"My recent fact-finding trip to China revealed the Chinese government is committing unparalleled human rights crimes against Christian citizens and seeking to wipe religious sentiment from its country," said Curry. "Yet, as the Chinese Christians who will join me will testify, the persecution Christians face—including extensive surveillance, raids on churches and imprisonment—have not succeeded in eliminating Christianity. Instead, the underground Christian community has banded together and is actively working to call the world's attention to the plight of the Chinese people. We will join them in that call on Wednesday."
A Chinese pastor will be present to share his personal story of persecution while leading a house church in China. In addition, an employee of a Chinese-based Christian ministry—who was forced to flee the country due to persecution—will also be available for press interviews following the event. Their firsthand accounts of the growing hostility toward Christians in China will further underscore Open Doors' recent findings in that country.
Open Doors will also announce its 2020 World Watch List – the highly-anticipated annual ranking of the top 50 countries where it is most dangerous and difficult to be a Christian – and provide an update on the state of Christian persecution worldwide. It will also challenge Americans to pledge to pray for the persecuted by visiting ODUSA.org/PLEDGE.
WHAT: 2020 Open Doors World Watch List announcement
WHO: David Curry, President and CEO of Open Doors USA
WHEN: Wednesday, January 15, 10 a.m. EST
WHERE: Park Hyatt - 1201 24th Street NW, Washington, D.C.
To confirm attendance of the January 15th event in Washington, D.C., or to receive more information about live stream access to this press conference, please email [email protected].
About Open Doors USA
For more than 60 years, Open Doors USA has worked in the world's most oppressive and restrictive countries for Christians. Open Doors works to equip and encourage Christians living in dangerous circumstances with the threat of persecution and to mobilize the Western church to pray and advocate for the persecuted. Christians are one of the most persecuted religious groups in the world and are oppressed in at least 60 countries. For more information, visit OpenDoorsUSA.org.
###