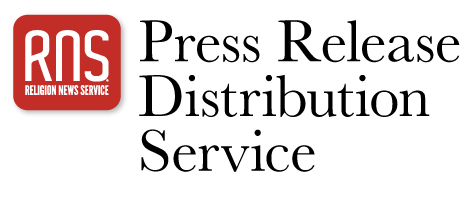 Spiritual gifts inspire new technology support service for Seniors
Technology support and advocacy for Seniors is changing lives
Each of us has been bestowed a spiritual gift to be used to glorify God. Between Romans 12, 1st Corinthians 12, and Ephesians 4 there are twenty spirit gifts specifically mentioned. Over the last 20 years numerous books have been written on the subject and tests have been developed to help Christians identify their own personal spiritual gifts.
Don Allen Price was one of these individuals. He grew up an active believer in Christ. Over 40 years he tried teaching, missionary involvement, finance, administration, leadership, and many other forms of spiritual gifts. It wasn't until about 10 years ago, after taking a spiritual gifts tests, that he realized his spiritual gifts are empathy and giving. The gift of giving was specific to giving of his skills and talents to help individuals.
After a successful 30 years as a banker, consultant, and entrepreneur, Don Allen was looking for his next opportunity. This is when the Holy Spirit stepped in.
As he tells the story, he went to visit his parents who are in their 70s. As usual, he was spending most of his time with them fixing technology related problem ranging from his Dad's computer, to his Mom's smartphone, to their internet connection, and making sure the TV was working correctly.
His Mom, however, has always been hesitant to ask for help, believing that he would rather be doing something else. On this particular visit, after he had finished, she gave him big hug and told him how her friends were jealous because they don't have anyone to help with their technology problems. Almost jokingly, he told her thank you and not to worry because he truly enjoys helping.
It was that conversation that led to the creation of YourTechGenius. He designed and built technology and processes to help those who did not grow up in this digital age. The new business is a remote technology support service that fixes what is broken, answer questions, solve problems, and advocates for its subscribers.
Don Allen said, "I have always tried to glorify God in my professional career, but with YourTechGenius we are able to share these spiritual gifts across the globe."
Technology is impacting nearly every part of your lives; and with the COVID-19, technology is how we stay connected. For the many, using technology is like learning a new language, but with all the textbooks written in the foreign language. Don Allen understands this and is determined to help.
Don Allen shared that about 50% of their subscriptions were given as gifts. He continued, "many children and grandchildren have been fulfilling this need for their parents, and this is great. But it also leaves the parents feeling dependent and having to wait to get the help they need. Those giving the service as a gift get this. We are using our spiritual gifts to empower the subscriber and we are there whenever they need us."
YourTechGenius' mission statement is "to support those who did not grow up with technology to engage and navigate in this digital age, and to remove the fears, stresses and frustrations that are so often associated with the use of technology." YourTechGenius is the first to provide remote technology support on a subscription basis designed especially for Seniors. Their subscribers now have a trusted technology resource to help them stay connected.
###
Contact
Don Price
[email protected]
(817) 270-6619
Disclaimer: The views and opinions expressed in this article are those of the authors and do not necessarily reflect the official policy or position of Religion News Service or Religion News Foundation.