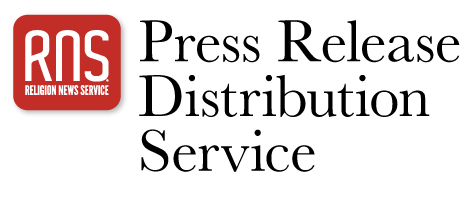 Reshaping the moral imagination of our nation
A Discussion with Darren Walker (President, Ford Foundation) & The Very Rev. Dr. Kelly Brown Douglas (Dean, Episcopal Divinity School at Union)
We hope you and your community will join us for our upcoming event: Reshaping the Moral Imagination of Our Nation, Tuesday, September 15 at 6pm on Zoom and Facebook Live.
In this conversation, the Very Rev. Dr. Kelly Brown Douglas (Dean, Episcopal Divinity School at Union Theological Seminary) and Darren Walker (President, Ford Foundation) will discuss justice, equity, morality, and hope. These two extraordinary national leaders can help us look up and look beyond today's trouble to imagine what's possible. The Rev. Matthew Heyd will moderate. Pre-register at this link, and please share with your community.
About Union Theological Seminary
: 
"
In an ever-changing world, Episcopal Divinity School (EDS) is a respected and progressive center for study and spiritual formation for lay and ordained leaders. Committed to a mission of forward-looking social justice and inclusive education and grounded in the Anglican tradition, EDS balances a respect for the past with an orientation of innovation." "In Spring 2017, Episcopal Divinity School affiliated with Union Theological Seminary, creating EDS at Union. This new partnership allows EDS to continue providing Episcopal theological education within an accredited, degree-granting seminary while carrying forth their long history and mission of dismantling racism and working for social justice."
Read more about Dean Douglas and EDS at Union here.
About the Ford Foundation
: "We believe in the inherent dignity of all people. But around the world, too many people are excluded from the political, economic, and social institutions that shape their lives. In addressing this reality, we are guided by a vision of social justice—a world in which all individuals, communities, and peoples work toward the protection and full expression of their human rights; are active participants in the decisions that affect them; share equitably in the knowledge, wealth, and resources of society; and are free to achieve their full potential. Across eight decades, our mission has been to reduce poverty and injustice, strengthen democratic values, promote international cooperation, and advance human achievement." 
Read more about Darren Walker and the Ford Foundation here
. 
 Please contact Taylor Johnson at [email protected] if you have any questions.
###
Contact
Taylor Johnson
[email protected]
(212) 289-3400
Disclaimer: The views and opinions expressed in this article are those of the authors and do not necessarily reflect the official policy or position of Religion News Service or Religion News Foundation.