What do the lonely do at Christmas?
By Candice Marie Benbow — December 19, 2022
(RNS) — Now, more than ever, people are becoming comfortable sharing their grief and longing during the holidays.
More from Faithfully Feminist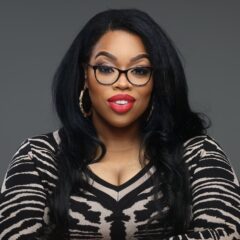 Candice Marie Benbow
Faithfully Feminist
Candice Marie Benbow is a public theologian and columnist for Religion News Service. She has published in various outlets including ESSENCE, Ebony, Glamour, Huff Post, Shondaland and ELLE. On projects at the intersection of faith and gender equity, she's collaborated with organizations such as the MeToo Movement, The Gates Foundation, Netflix and The Ad Council. Candice is the author of "Red Lip Theology: For Church Girls Who've Considered Tithing to the Beauty Supply Store When Sunday Morning Isn't Enough." She and her beloved beagle, Charlie, call metro Atlanta home.