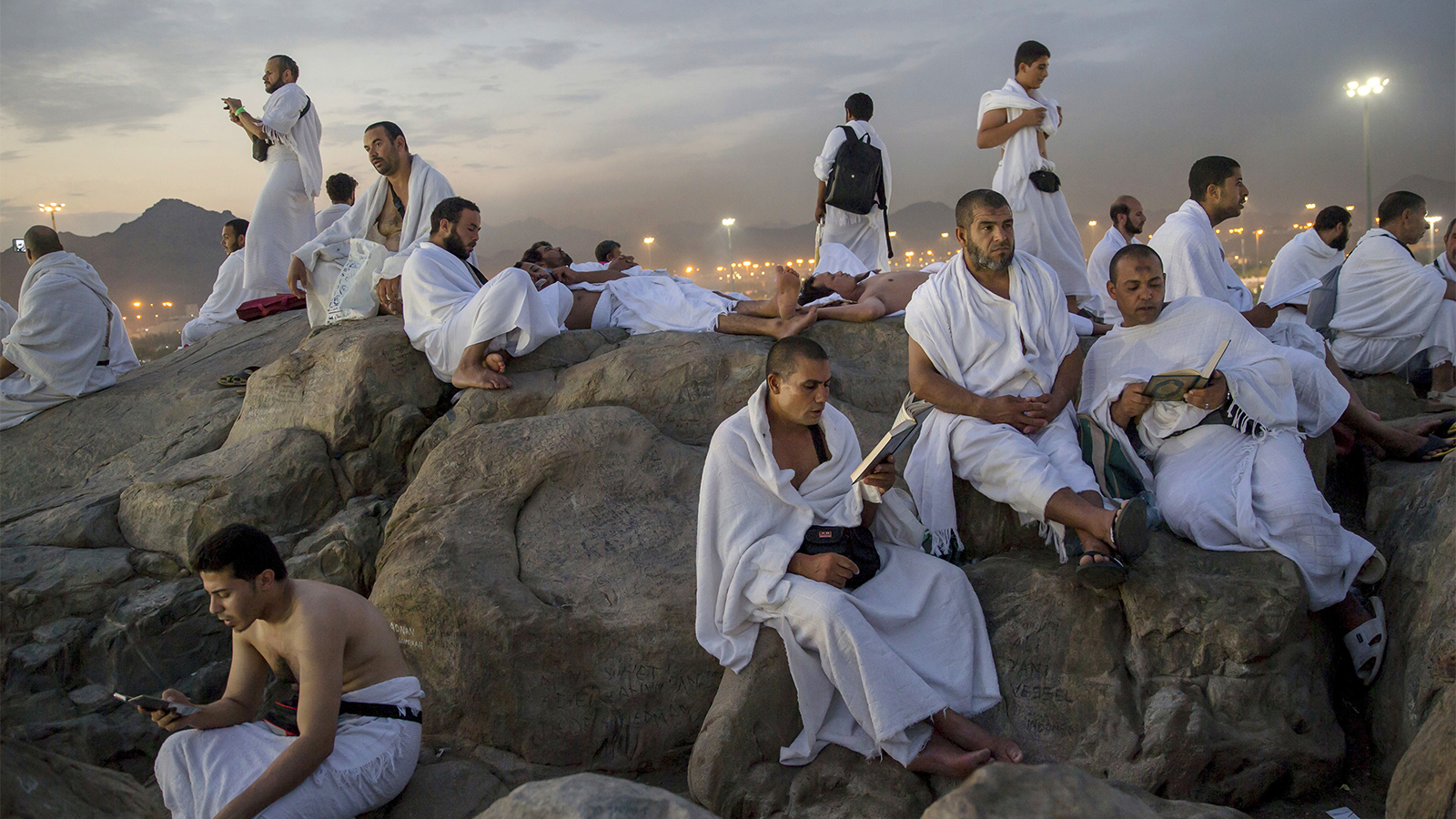 Muslim pilgrims pray on the Jabal Al Rahma holy mountain, or the mountain of forgiveness, at Arafat for the annual hajj pilgrimage outside the holy city of Mecca, Saudi Arabia, on Aug. 20, 2018. More than 2 million Muslims make the annual hajj pilgrimage. The five-day pilgrimage represents one of the five pillars of Islam and is required of all able-bodied Muslims once in their life. (AP Photo/Dar Yasin)
Need to know: Thursday, September 5, 2019
Coverage Concerns
Researchers attributed some of the findings to coverage of violent conflict or Islamist groups, but also noted a lack of obituaries and wedding announcements about Muslims.
More from Religion News Service
Return to Pulpit
The problem is that he had at least one sexual relationship with a congregant — a transgression that is increasingly understood as a violation of clergy boundaries.
More from Religion News Service
Delicate Diplomacy
The synod of the world's largest Eastern church requires some delicate diplomacy for a pontificate that has made numerous efforts to strengthen relations with Russia and the Russian Orthodox Church.
More from Religion News Service
Flunking Sainthood
Religion is messy, says Lee Hale, host of a new podcast called 'Preach.' For many Americans, especially young people like the 30-year-old Hale, that messiness is something to celebrate, not sweep under the carpet, writes Jana Riess.
More from Religion News Service
Origins of Stewardship
Are we supposed to take care of the planet or should it take care of us? Willis Jenkins explains how religion shapes the conflicting views over climate change and other environmental issues.
More from Knowable Magazine
Complex National Debate
Compared to most whites, African American Protestants and Latinx Catholics are less likely to agree that physician-assisted suicide is morally acceptable and are much less likely to support legalization. Among whites, only evangelicals report less than 50 percent moral acceptance of the practice, and only in extreme cases.
More from Religion & Politics