encyclical on environment
Pope Francis' Laudato Si' v. the Green New Deal
By Charles C. Camosy — April 26, 2019
(RNS) — Legislation can't force an unwilling public to make the dramatic adjustments needed to save the planet. Instead, we should heed the pope's call for a fundamental change of life, like that of the saint he is named after.
Where is Christianity headed? The view from 2019
By Wesley Granberg-Michaelson — January 10, 2019
(RNS) — The Western church's powerful shaping of Christianity for the past four centuries is being challenged in ways that may hold the keys to its revitalization.
Pope warns climate change turning Earth into desert, garbage
By Nicole Winfield — July 9, 2018
VATICAN CITY (AP) — Francis urged governments to honor their Paris commitments and said institutions like the IMF and World Bank had important roles to play in encouraging reforms promoting sustainable development.
Pope Francis says care of environment a new 'work of mercy'
By Josephine McKenna — September 1, 2016
VATICAN CITY (RNS) Pope Francis is calling for urgent action to stop climate change, saying care of the environment should be added to the traditional seven works of mercy like feeding the hungry.
Jeb Bush: Pope Francis should steer clear of climate issue
By Reuters — June 17, 2015
DERRY, N.H. (Reuters) In his first official day on the presidential campaign trail on Tuesday, Republican Jeb Bush, a Catholic, had sharp words on Pope Francis' decision to leap into the climate change debate.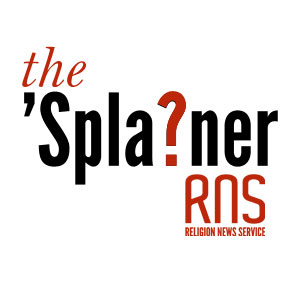 The 'Splainer: What is an encyclical?
By David Gibson — June 15, 2015
(RNS) When Al Smith ran for president in 1928, his status as the first Catholic to head a major party ticket was challenged on the basis that he would have to follow papal encyclicals, not the U.S. Constitution. "What the hell is an encyclical?" Smith reportedly replied.
'Blessing of the bikes' helps churches make climate change a local issue
By Ron Csillag — June 9, 2015
(RNS) Trinity-St. Paul's United Church in Toronto this week held its sixth annual Blessing of the Bikes — a type of local event that has become more common as a growing number of churches consider the idea that protecting the environment is not just a scientific or political debate, but a spiritual one.