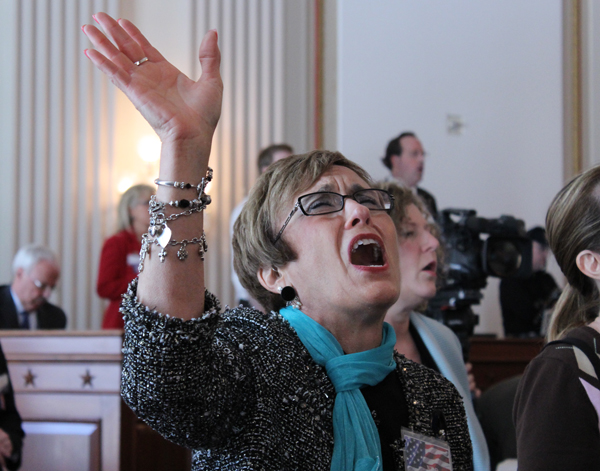 Photo Slideshow: National Day of Prayer
The National Day of Prayer, established by Congress in 1952, was marked across the country Thursday (May 2), including an observance at the Cannon House Office Building in Washington. The event featured prayers for all the branches of the U.S. government and remarks by religious, political and military leaders. Twenty-five years ago, President Reagan designated the first Thursday in May for the annual prayer day.
Religion News Service photos by Adelle M. Banks.
Click any image below to view photo slideshow.