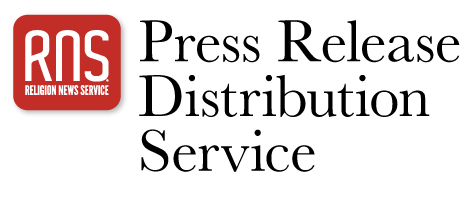 10,000 sign petition to fire SBTS President Al Mohler for racist, homophobic podcast
The petition is in response to Mohler's remarks equating the pain of racism with evangelical anger over Episcopal Church support for LGBTQ rights.
On his June 3rd daily podcast, Southern Baptist Theological Seminary (SBTS) president Albert Mohler equated evangelical anger over the Episcopal Church's embrace of LBTQ rights with the national outrage against unjust police murders of Black Americans.
While commenting on Donald Trump's use of the Bible as a photo-op prop following the teargassing of peaceful protesters, Mohler pivoted away from Black Lives Matter and said, "What is done to the Bible inside the St. John's Episcopal Church... just adds to the pain and the consternation of this unique moment."
Since the May 25 murder of George Floyd, Mohler has neither condemned systemic police violence nor uttered the words "racist" or "racism" on his podcast, except in one episode criticizing protesters. Mohler's failure to address white supremacy during a critical national moment comes less than three weeks after RNS reported that he defended slavery in a 1998 CNN interview.
In response, 10,055 members of the Christian social-justice organization Faithful America have signed a petition asking SBTS to fire Mohler, which states:
"Dr. Albert Mohler's failure to condemn systemic racism and police violence in his recent daily podcasts -- despite his condemnation of protesters -- enables white supremacy and ignores the God-given dignity of Black lives. This failure is made even more conspicuous by Dr. Mohler's use of President Trump's St. John's photo op to change the topic away from racism to an unprovoked attack on the Episcopal Church.
"When these events are coupled with the recent revelation of Dr. Mohler's past defense of slavery, it becomes apparent that he is unfit to serve as president of a major Christian institution, particularly one in a city racked by the murder of Breonna Taylor. As your fellow Christians, we call on the Board of Trustees of The Southern Baptist Theological Seminary to immediately fire Dr. Mohler as president."
Many SBTS alumni and other Faithful America members added personal comments alongside their signatures, including:
Ann McGlothlin Weller, Holland, MI: "My grandfather, William J. McGlothlin, was president of the Southern Baptist Convention and a professor at SBTS. I am personally appalled that the current head of the institution would enable racism and attack the Episcopal Church. The trustees must act quickly to find a leader who embodies what I believe the seminary should stand for."
Professor James Ruby, Fullerton, CA: "As an alumnus of SBTS, I am horrified by Dr. Mohler's overt racism and insensitivity."
Ray Hardin, Boston, MA: "As a former SBTS student, I must speak out against the unchristian pronouncements of this most unworthy 'representative' of Christianity. Albert Mohler's defense of racism, explicit and implicit, is totally unacceptable. Please remove him before he brings down his entire Southern Baptist denomination!"
Barbara and James Nash, Nashville, TN: "As graduates of Southern Seminary, Class of 1959, we heartily endorse the firing of Albert Mohler. His words and lack of action shine a very bright light on discrimination. It's a sad day for the seminary!"
###
Contact
Rev. Nathan Empsall
[email protected]
(203) 343-0549