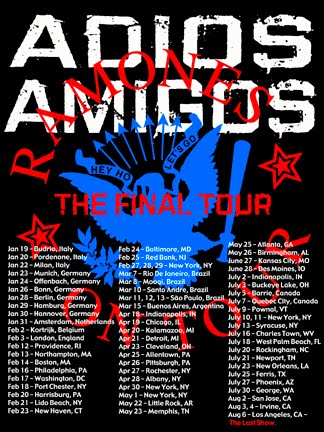 Washington's Holocaust Museum marks its 20th anniversary today with more than 750 survivors, but some are worried about what will happen when no eyewitnesses remain, our own Lauren Markoe reports.
The AP traces Zubeidat Tsarnaeva's journey from Joan Jett look-alike to hijab-wearing conspiracy theorist. She reportedly discussed jihad with her elder son, Boston bombing suspect Tamerlan Tsarnaev.
The New York Review of Books found the mysterious Misha, who was alleged to be a red-bearded Muslim extremist who radicalized Tsarnaev.
Mikhail Allakhverdov, aka Misha, is living with his parents in a run down area of Rhode Island and denied any role in the bombings.
Muslim civil rights leaders say the anti-Islam reaction has been more muted than after other attacks, Rachel Zoll reports.
CNN's John Blake offers four warning signs that religious beliefs will turn violent.
Five car bombs exploded today in predominantly Shiite areas of Iraq, killing 26 civilians and wounding dozens, the AP reports.
The Yin: A man jumped over pews at an Albuquerque Catholic church and stabbed several worshippers just as Mass was ending Sunday, according to police.
The Yang: An 8-year-old girl took her first Communion in a New York hospital so that her father could see it.
More than two dozen members of Congress have formed the new bi-partisan American Sikh Congressional Caucus.
Latin American liberation theologians say Pope Francis has what it takes to revive a "church in ruins."
Cardinal Timothy Dolan received an award from the Chuck Colson Center for Christian Worldview and joked that, in earlier years, a Catholic's appearance at an evangelical event would've felt like "Yasser Arafat at a bar mitzvah."
Speaking of jokes, at the White House Correspondents' Dinner on Saturday, President Obama said, "These days, I look in the mirror and I have to admit. I'm not the strapping young Muslim socialist I used to be."
"Duck Dynasty" is a hit in the Bible Belt, but not all is lost in Southern culture, as long it keeps producing singers like George Jones, who died on Friday.
Borrowing a phrase from Flannery O'Connor, Russell Moore calls Jones "a troubadour of the Christ-haunted South."
This is my last Religion News Roundup, but I trust the folks here will continue to bring you all the news that's fit to link five days a week. Sign up below to get the roundup via email.
Yr dprtng aggrgtr,
Daniel Burke 
Sing me out, Possum.