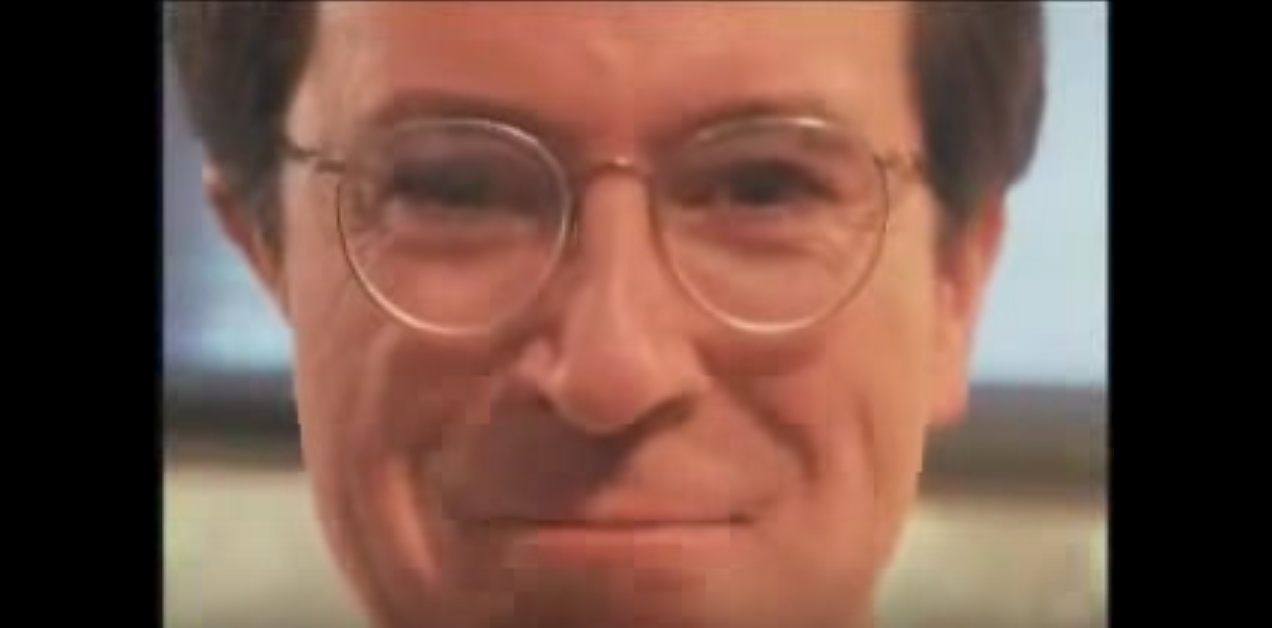 Stephen Colbert performs liturgical dance to "King of Glory"
If you're around the church (Church?) much these days, you know we are at the outset of Holy Week, the week when we remember the death and resurrection of Jesus. Many different churches have different ways of celebrating this significant occasion--some hold services to remember the Last Supper on Maundy Thursday; some refrain from lighting candles or saying "Alleluia" until the night before Easter; and others incorporate the ancient and sacred tradition of liturgical dance.
One song that celebrates the return of Jesus--ahem, the King of Glory--is called "King of Glory." It's a folk tune written in 1966 and often sung on Palm Sunday, which we just passed last weekend. It isn't a terribly well-known song, which is the case for many folk hymns, I suppose, but at least one important American figure knew it well enough to share his own liturgical dance, choreographed especially for such a time as this. So, on this Monday of Holy Week, enjoy Stephen Colbert dancing and singing to "King of Glory." It makes, gloriously, no sense.