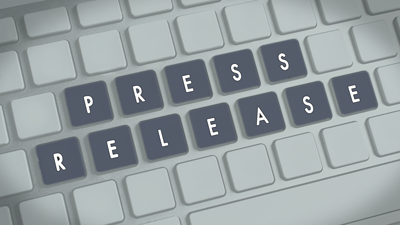 NCLCI calls on Christians to stand in solidarity with Jews after synagogue attack
National Christian Leadership Conference for Israel (NCLCI)
PHILADELPHIA – The National Christian Leadership Conference for Israel calls on Christians in the United States to stand in solidarity with Jews in the United States in the aftermath of an attack at the Tree of Life Synagogue in Pittsburgh, Pennsylvania which left 11 dead and six injured.
"Jews in America have been the targets of an undeniable and troubling increase in hostility over the past two decades," said NCLCI Board President Dr. Richard Lux. "Christians need to stand in solidarity with Jews in the U.S. and do some soul-searching to consider the role they may have played in promoting this hostility."
Christians in the United States can no longer operate under the illusion that antisemitism has been eradicated from American civil society, said NCLCI Board Member, Libby Gutterman. "We need to consider the possibility that the hostility we have seen directed at Jews in Europe is manifesting itself on American soil. We need to ask ourselves why this is happening."
It is important to note that the attack, which took place during Shabbat services on October 27, 2018, was perpetrated by a white supremacist who used the internet to express paranoid hostility toward the influence of American Jews on the U.S. government before going on his rampage, said NCLCI board member, JoAnn Magnuson. "Clearly we are dealing with a disturbed individual, but the narrative he used to justify his rampage did not come from a vacuum," Gutterman said.
"This paranoia about Jewish power and influence on American policy in the Middle East has sadly enough, been a theme we've seen in the rhetoric of some Christian peacemakers, said NCLCI board member, Tricia Miller. "Some prominent Christians in the U.S. and in Europe have spoken about American Jews as if they 'own' Congress. This is profoundly troubling because it sets up Jews as a legitimate target for violence."
Christians need to be careful when speaking to the American public about the Arab-Israeli conflict, said NCLI member, Magnuson. "If Christians speak only about the things Israel does wrong and portray American Jews as a singular obstacle to peace while ignoring the misdeeds of the Palestinians, they feed into a worldview in which Jewish power and malevolence explain all the problems of the world," NCLCI member, Miller said. "We've been there before. Their Christian desire for peace is legitimate, but to tell an oversimplified tale about the conflict they are trying to end can undermine their efforts to promote peace."
###
Founded in 1978, NCLCI encourages and develops understanding and support for the people, land, and State of Israel in the North American Christian community.
Contact
JoAnn Magnuson
[email protected]
612-825-6516