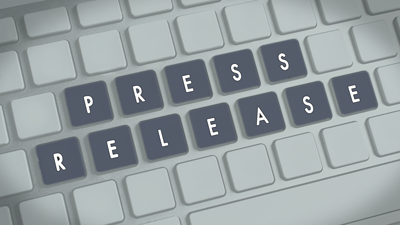 Zondervan to release Cultural Backgrounds Study Bible in New Revised Standard Version
GRAND RAPIDS, Mich. — Zondervan, a division of HarperCollins Christian Publishing, is newly stewarding the publishing giant's New Revised Standard Version line of Bibles, with several exciting new editions planned. First up is an NRSV edition of the award-winning Cultural Backgrounds Study Bible, which will be out on March 12, 2019. Featuring notes by scholars Dr. John H. Walton and Dr. Craig S. Keener, the study Bible offers readers a "behind-the-scenes" tour of the ancient world, offering deeper insights into even the most familiar passages.
Previously available in NIV and NKJV versions, the Cultural Backgrounds Study Bible will for the first time be available in the NRSV, the translation renowned for its beautiful balance of scholarship and readability. The NRSV is the only widely ecumenical translation, vetted by Protestant, Catholic, Orthodox, Evangelical, and Jewish scholars. The Cultural Study Backgrounds Study Bible will be available in the NRSV Protestant canon edition.
"This study Bible has been purpose-built to do one thing," the editors say, "increase readers' understanding of the cultural nuances behind the text of God's Word so that their knowledge of the realities behind the ideas in the text is enriched and expanded."
To that end, the Cultural Backgrounds Study Bible is packed with details that bring to life the customs, culture, and literature of the ancient world. The expert insight of Drs. Walton and Keener provide context that illuminate the rich meaning of Scripture with:
Targeted book introductions that explain the context in which each book of the Bible was written.
Insightful and informative verse-by-verse study notes that reveal new dimensions of insight to even the most familiar passages.
Key Old Testament (Hebrew) and New Testament (Greek) terms that are explained and expanded upon in two helpful reference features.
Over 300 in-depth articles on key contextual topics.
375 full-color photos, illustrations, and images from around the world.
Dozens of charts, maps, and diagrams in vivid color.
Additional study Bible tools: cross-references, NRSV Authorized Concise Glossary and Concordance, indexes, and other helps.
Melinda Bouma, Publisher for Zondervan Bibles, states that "the NRSV is a rich, beautiful translation that unfortunately has a limited number of study Bibles available to its loyal readers. Our aim is to change that by offering a wide variety of NRSV Bibles now and in the future, and there could not be a better place to begin than with this intriguing, enlightening study content."
The NRSV Cultural Backgrounds Study Bible features the new Comfort Print® typeface, expertly and exclusively designed for the New Revised Standard Version text. This easy-to-read typeface delivers a smooth reading experience.
About the Editors
Craig S. Keener (PhD, Duke University) is F. M. and Ada Thompson Professor of Biblical Studies at Asbury Theological Seminary in Wilmore, Kentucky. He is the author of more than twenty-five books. Especially known for his work on the New Testament in its early Jewish and Greco-Roman settings, Craig is the author of award-winning IVP Bible Background Commentary: New Testament and the New Testament editor for the NIV Cultural Backgrounds Study Bible.
John H. Walton (PhD, Hebrew Union College) is professor of Old Testament at Wheaton College Graduate School. He is the author or coauthor of several books, including Chronological and Background Charts of the Old Testament; Ancient Israelite Literature in Its Cultural Context; Covenant: God's Purpose, God's Plan; The IVP Bible Background Commentary: Old Testament; and A Survey of the Old Testament.
Zondervan is the world's leading Bible publisher and provider of Christian communications. Zondervan, part of HarperCollins Christian Publishing, Inc., delivers transformational Christian experiences through its bestselling Bibles, books, curriculum, academic resources and digital products. The Company's products have been sold worldwide and translated into nearly 200 languages. Zondervan offices are located in Grand Rapids, Michigan. For additional information, please visit www.zondervan.com.
###
Contact
Kelly Hughes
[email protected]
(312) 280-8126