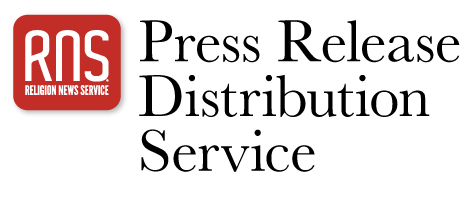 Lilly Endowment names new program director in religion
INDIANAPOLIS — The Rev. Tito Madrazo is joining the staff at Lilly Endowment as program director in the religion division. He begins work at the Endowment on July 6, 2020.
An ordained Baptist pastor, Madrazo has served congregations for 18 years in Texas and North Carolina and comes to the Endowment most recently from teaching and research positions at Duke University's Divinity School in Durham, NC.
At Duke, Madrazo directed the Hispanic-Latino/a Preaching Initiative. The Endowment-funded initiative was developed by Duke's Hispanic House of Studies to provide Hispanic-Latino/a pastors and other church leaders with practical training in ministry and pastoral leadership. Madrazo also worked to strengthen and expand the reach of the Divinity School's Hispanic House of Studies and to help the seminary's Center for Reconciliation make new connections with Christian communities throughout Latin America.
"We are delighted to welcome Tito to the Endowment's staff," said Christopher L. Coble, Lilly Endowment's vice president for religion. "As a pastor and theological educator, Tito has worked closely with the leaders of many Christian churches, especially those serving Latino/a communities. He brings to the Endowment both knowledge and insights that will help us deepen and expand our efforts to enhance the vitality of Christian churches across the United States."
Madrazo recently completed a four-year ethnographic study of preaching in Hispanic/Latino/a immigrant congregations, Predicadores: Hispanic Preaching and Immigrant Identity, that is scheduled for publication through Baylor University Press.
Born in Venezuela, Madrazo was a young child when he immigrated to the United States with his family. He grew up in Texas and received a bachelor's degree and a master of English from Baylor University. He also earned a master of divinity degree from Gardner-Webb University in North Carolina and holds a doctorate of theology from Duke Divinity School.
###
About Lilly Endowment Inc.
Lilly Endowment Inc. is an Indianapolis-based, private philanthropic foundation created in 1937 by J. K. Lilly and his sons, Eli and J.K. Jr., through gifts of stock in their pharmaceutical business, Eli Lilly and Company. While those gifts remain the financial bedrock of the Endowment, the Endowment is a separate entity from the company, with a distinct governing board, staff and location. In keeping with its founders' wishes, the Endowment supports the causes of community development, education, and religion, and it maintains a special commitment to its hometown, Indianapolis, and home state, Indiana.
The principal aim of the Endowment's grantmaking in religion, which is national in scope, is to enhance the vitality Christian churches, primarily by supporting efforts to strengthen the pastoral and lay leadership of congregations and to deepen the spiritual life of Christians in the United States. The Endowment also seeks to improve public understanding of diverse religious traditions by supporting fair and accurate portrayals of the role religion plays in the United States and across the globe.
Contact
Judith Cebula
[email protected]
(317) 916-7327
Disclaimer: The views and opinions expressed in this article are those of the authors and do not necessarily reflect the official policy or position of Religion News Service or Religion News Foundation.