Pope Francis, child admirer warm the heart
BuzzFeed captures the heartwarming moment between Pope Francis, a small child, and a few thousand people in St. Peter's Square.
At an event marking the Year of Faith, several children were invited to sit on the platform to listen to the pope's remarks. One child left his seat, and walked up to Francis. The pope didn't seem to mind, offering a sweet smile and letting the boy stand next to him during the speech. Eventually, the boy took the pope's seat.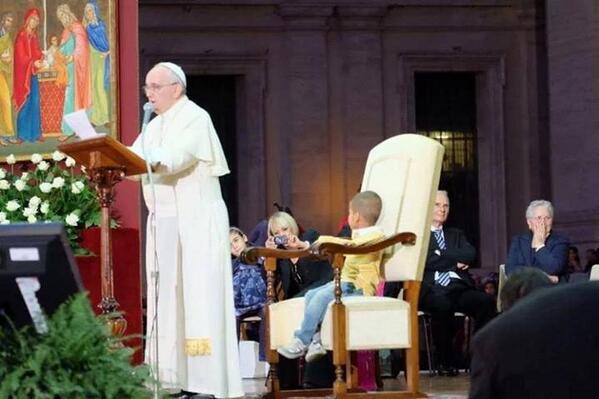 All images via BuzzFeed. Check out more there.