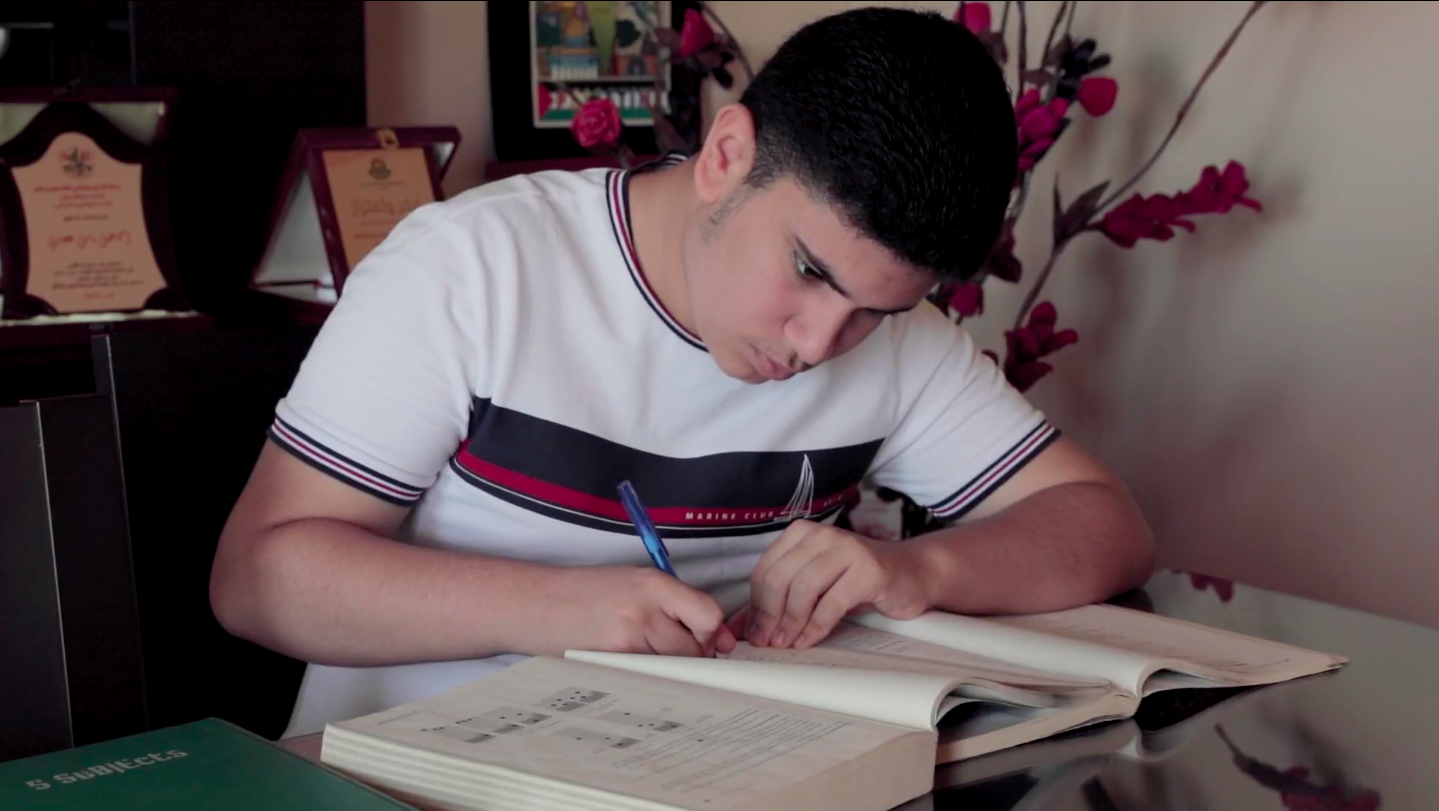 Muslim refugee teen previously blocked from US arrives on Harvard campus
BOSTON (RNS) — Ismail Ajjawi, a 17-year-old Palestinian Muslim refugee, is back in Massachusetts after being blocked from entering the U.S., just in time to begin his freshman year at Harvard University.
Ajjawi, who received a scholarship to attend Harvard, arrived on campus on Monday (Sept. 2), 10 days after he first flew into the U.S. from Lebanon's Mieh Mieh Refugee Camp on Aug. 23, only to be deported for suspicions raised by his social media feeds.
U.S. border officials first detained Ajjawi for eight hours at Boston Logan International Airport, where they searched his laptop and phone and interrogated him about posts that his friends had made on social media as well as his religious practices.
Ajjawi told The Harvard Crimson that border officials revoked his visa, which he had received before traveling, and deported him back to Lebanon after they said they "found people posting political points of view that oppose the U.S. on my friend list."
"I responded that I have no business with such posts and that I didn't like, [s]hare or comment on them and told her that I shouldn't be held responsible for what others post," Ajjawi told the Crimson. "I have no single post on my timeline discussing politics."
Amideast, the nonprofit cultural organization that issued Ajjawi its Hope Fund undergraduate scholarship, said in a statement that the U.S. Embassy in Beirut had reissued a visa for the teen after reviewing his case.
"We are pleased that Ismail's Harvard dream will come true after all," said Theodore Kattouf, who leads Amideast. "Ismail is a bright young man whose hard work, intelligence and drive enabled him to overcome the challenges that Palestinian refugee youth continue to face in order to earn a scholarship."
Staff from Amideast and Harvard, as well as lawyers in the U.S. and Lebanon, negotiated with immigration officials on his behalf to ensure that the freshman could begin his classes on time.
U.S. Customs and Border Protection officials previously told reporters that Ajjawi was "deemed inadmissible to the United States based on information discovered during the CBP inspection." On Monday, officials confirmed to media that "Ajjawi overcame all grounds of inadmissibility and was admitted into the United States as a student on a F1 visa."
A coalition of 20 Harvard student groups, including the Harvard Islamic Society and Harvard Society of Arab Students, organized a petition demanding Ajjawi's reentry. Nearly 8,000 people signed on to the statement.
Civil rights advocates across the U.S. had also criticized the treatment of Ajjawi, which they said was part of a dangerous trend of increased surveillance at the border.
"Preventing people from entering the country because their friends critiqued the US on social media shows an astounding disregard for the principle of free speech," Summer Lopez, senior director of Free Expression Programs at PEN America, said in a statement. "The idea that Ajjawi should be prevented from taking his place at Harvard because of his own political speech would be alarming; that he should be denied this opportunity based on the speech of others is downright lawless."
Lopez said the case was just one example of the "severe consequences" of the U.S. State Department's new "extreme vetting" policy, which requires visa applicants to share their social media and email account information.
A new report by TechCrunch detailed the case of another Muslim visa holder who was denied entry to the U.S. this year based on a message sent to him in WhatsApp.
After being detained for 15 hours and facing questions, including some about his previous travel to perform the religious pilgrimage to Mecca, border officials canceled the Pakistani man's visa and barred him from entering the U.S. for another five years, TechCrunch reported.
After federal officials announced the new social media vetting policies in June, civil rights and legal advocates told Religion News Service the move would disproportionately impact Muslim communities in the U.S. and abroad.
"What we're seeing is just the systematic infrastructure that looks at social media for corroboration of preconceived notions that people from Muslim majority countries are national security threats," said Sahar Aziz, director of Rutgers University Law School's Center for Security, Race and Rights, at the time.
She also said the policy could chill free speech of American Muslims, who are more likely to be in contact with travelers from Muslim majority countries and to have critical opinions on U.S. foreign policy.