(RNS) What's coming for religion in the next 12 months?
We asked some of the country's top faith leaders, scholars and activists to predict what changes the religious landscape will see after the New Year.
From the Vatican to the Supreme Court, here's what they say we ought to keep an eye out for.
The views expressed in these submissions, which have been edited lightly for length and clarity, do not necessarily reflect those of Religion News Service.
Margari Aziza Hill: A time of interfaith mass movement
2018 will be a year where interfaith work will be about recalibrating our nation's moral and ethical social agenda.
2018 will be the year that churches, mosques, temples, synagogues, gurdwaras and sacred spaces will work together to protect the most vulnerable. 2018 will be the year that faith-based organizing will no longer be an aberration. Read more.
Margari Aziza Hill is the co-founder and co-director of Muslim Anti-Racism Collaborative (MuslimARC), a human rights education organization.
---
Rabbi Jeffrey Salkin: A Jewish #MeToo will lead to #PayMeRight
I predict the coming of #MeTooJew. I predict that accusations and stories of sexual harassment will embroil Jewish institutions, organizations, seminaries and synagogues.
Women — and, yes, men — will come forward with stories of abuse, reaching to the highest levels of Jewish communal leadership.
I predict that we will see resignations of prominent Jewish communal executives. Read more.
Rabbi Jeffrey Salkin writes the award-winning column "Martini Judaism" at RNS. He also serves as the senior rabbi of Temple Solel in Hollywood, Fla. 
---
The Rev. Gabriel Salguero: Kick-starting a new technicolor evangelicalism
In 2018, Latino evangelicals and other evangelicals of color will join younger evangelicals in moving U.S. evangelicals beyond partisan politics.
There will be a new technicolor evangelical manifestation that broadens U.S. evangelicalism's public engagement with a focus both on evangelism and the common good.
The Rev. Gabriel Salguero is president of the National Latino Evangelical Coalition and serves as a pastor at Calvario City Church, a large Assemblies of God congregation in Orlando, Fla.
---
Sister Simone Campbell: Time to talk about race, poverty and justice
I predict that in 2018 race and poverty will be front and center in the national dialogue as faith leaders step out into the public square to issue a cry for justice.
This cry will galvanize people around the country with the truth that poverty and racism are structural in our society and We the People can and will change that reality. Read more.
Sister Simone Campbell is the executive director of NETWORK, a Catholic social justice lobby, and leader of NETWORK's "Nuns on the Bus" movement.
---
The Rev. Tom Reese: Catholics will loosen up on clerical celibacy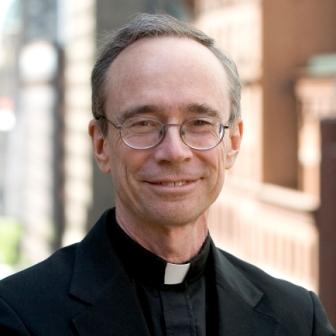 This is the year the Catholic Church will get serious about discussing the possibility of married priests.
The church has experienced a shortage of priests around the world, especially in developed countries. There are not enough priests to provide the sacraments, celebrate Mass or give pastoral care to the Catholic people. Read more.
The Rev. Thomas J. Reese, a Jesuit priest, is a senior analyst at RNS and writes its "Signs of the Times" column.
---
Patrick Hornbeck: Supreme Court will delay the inevitable in the 'cake case'
In the hot-button Supreme Court case Masterpiece Cakeshop v. Colorado Civil Rights Commission, a finding for baker Jack Phillips would confirm that businesses can use religious beliefs to shield them from anti-discrimination laws.
A finding for the same-sex couple seeking a wedding cake would put religious business owners in the position of having to perform some services that they would rather not.
But there is another option available to the Court. Read more.
Patrick Hornbeck is an associate professor of theology at Fordham University. He has been analyzing the Masterpiece Cakeshop case in a series at Religion Dispatches.
---
Asma Uddin: A new politicization in religious liberty
In the course of my still-young career, my religious liberty casework has gone from covering largely uncontroversial topics such as land use and prisoners' rights to cases at the core of culture wars.
This shift reflects the state of religious liberty today — something no longer uncontroversial and largely unchallenged, but suddenly highly politicized. And in 2018, I expect this trajectory toward increased politicization to continue. Read more.
Asma T. Uddin is a fellow with the Initiative on Security and Religious Freedom at the UCLA Burkle Center for International Relations and Georgetown's Berkley Center for Religion, Peace, and World Affairs.
---
The Rev. David Gushee: A crossroads for white evangelicals
I predict that in 2018 some event involving President Donald Trump will pose a decisive moral test for his strongest base of supporters, white evangelicals.
Sadly, I think that we already know what will happen. A core of #Trumpvangelicals will remain loyal no matter what. … And it will be even more clear that whatever happens to Donald Trump will happen to these evangelicals, because they have become indistinguishable. Read more.
The Rev. David P. Gushee, who wrote the popular RNS column "Christians, Conflict & Change," is the director of Mercer University's Center for Theology & Public Life.
---
Max Perry Mueller: Mormons reach a tipping point on Trump
The Mormons have never liked Trump. As Mitt Romney put it, Mormons generally view Trump as a "a phony, a fraud."
In 2018, Mormons in Utah might help turn the ruby red congressional districts in Utah blu(ish). Perhaps more importantly, the lasting effect for young Mormon voters coming of age in the Trump era could be a generational fissure between the GOP and their most loyal religious voting bloc. Read more.
Max Perry Mueller is the author of "Race and the Making of the Mormon People" and an assistant professor at the University of Nebraska-Lincoln.
---
Diane Randall: A productive civil discourse will emerge, out of necessity
The public is looking for leaders to articulate a direction for this country that is just and compassionate.
This means we will speak truth with love. In an atmosphere of anger and hateful rhetoric, we seek to fill the void of productive and civil discourse that people around the country are thirsting for. Our values and objectives remain the same regardless of who is in power or the political climate. Read more.
Diane Randall is the executive secretary of the Friends Committee on National Legislation.
---
Robert P. Jones: White evangelicals stay locked in for the GOP
2018 will likely see white evangelical Protestants remaining locked in for Republican candidates in the midterm elections.
Even if the 2018 midterm elections turn out to be a wave election for Democrats, as the best barometers currently suggest, white evangelicals will likely remain tethered to tribal Republican loyalty, or at least to Democratic Party antipathy, no matter who is on the ballot. Read more.
Robert P. Jones is the CEO of the Public Religion Research Institute and author of "The End of White Christian America."
---
Simran Jeet Singh: Sikh political leaders emerge around the world
The very first day of this year will be marked by Ravi Singh Bhalla's inauguration as one of the first-ever turbaned Sikh mayors in Hoboken, New Jersey. And it will set the stage for a noticeable increase in the representation of Sikhs in various spheres.
Sikhs remain largely unknown in the American context, but the tides are starting to turn. Read more.
Simran Jeet Singh is a professor of religion at Trinity University and a senior religion fellow for the Sikh Coalition.
---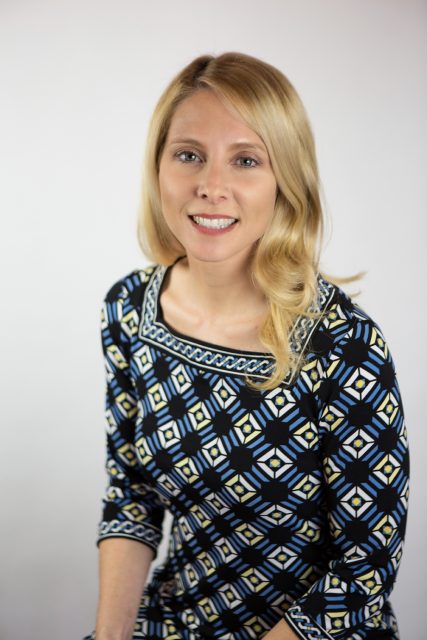 Jeanine Kraybill: Elevating female leadership in the Catholic Church
I believe 2018 will mark a period where we see Catholic female laity and women religious continue to be a strong collaborative leadership model, not only for the institutional Church, but on key social policy issues.
Female Catholics are leading parishes and bringing national attention to issues such as healthcare, immigration and poverty. Read more.
Jeanine E. Kraybill is an assistant professor of political science at California State University, Bakersfield.
---
Grace Ji-Sun Kim: Women rise up
The hashtag #ChurchToo began in the fall to address that the church is not void of violence against women. At the end of 2017, the #SilenceIsNotSpiritual campaign began targeting the silence around sexual assault and harassment in the church.
As all these movements go into 2018, I believe that they will become prophetic voices in the Church. Read more.
Grace Ji-Sun Kim is an associate professor of theology at Earlham School of Religion and the author of "Embracing the Other." 
---
Daniel José Camacho: Keep a close eye on the Poor People's Campaign
The new Poor People's Campaign will be one of the biggest religious stories of 2018. Spearheaded by Rev. William Barber and Rev. Liz Theoharis, this campaign is consciously taking up the radical politics and unfinished work of Martin Luther King Jr.
If the PPC is able to build a broad religious coalition around issues such as poverty, environmentalism and peace, it might reignite King's political vision which religious liberals abandoned. Read more.
Daniel José Camacho is a contributing opinion writer at The Guardian US. He writes about politics and religion.