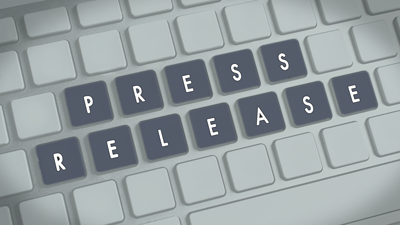 Iván Díaz releases bilingual album, Nuestra Alegría/Our Joy
Catholic songs beloved among English speakers now available in
Spanish and bilingual formats
Iván Díaz, a prominent figure in bilingual worship, masterfully provides new versions of songs with which multicultural assemblies will quickly become familiar. For as U.S. Catholic communities evolve to incorporate the Spanish language into their worship services (or add new Spanish Masses), the music that serves God will evolve too.
This album consists of many parts. For World Youth Day Panama 2019, Iván wrote the song, "Aquí Estoy/Here I Am," with Cristonautas and Fundación Ramón Pané as partners in ministry, along with Father Rob Galea. Together, they used reggaetón stylings to spread the Gospel to Catholic youth. The title track, "Nuestra Alegría/Our Joy," also served as the youth theme song for V Encuentro.
Iván also teamed up with additional Catholic composers to offer songs that have become staples within English liturgy in a bilingual format. These composers include Steve Angrisano, Tom Booth, Sarah Hart and Jesse Manibusan, among others.
"Nuestra Alegría/Our Joy is a blessing for the growing Hispanic community in this country," says Iván. "The dream of creating a new collection of contemporary bilingual songs began two years ago, after a night of praise and worship I spent with Steve Angrisano, Tom Booth, Sarah Hart, ValLimar Jansen, Jesse Manibusan and Cooper Ray in San Jose, California. I was the only Hispanic singer in the group, and I felt that the beautiful Spirit & Song repertoire that we had performed that night should be translated into Spanish. I wanted to share the joy, poetry, music and faith of these songs with young people and with everyone around the world. When I shared my dream with the OCP Music Development team, they supported the project."
He continues, "I want to dedicate this collection to the brave Hispanic youth and young adult ministers that are lifting up so many souls to the heart of Christ. Please, don't give up! You are not alone in this journey. It is my hope that these songs will be used by the Holy Spirit to renew your communities."
Find more information about the collection at ocp.org/our-joy or download the entire collection on iTunes, Spotify, Deezer and other streaming platforms.
###
About OCP
OCP, a not-for-profit publisher of liturgical music and worship resources based in Portland, Oregon, has been in operation for nearly 100 years. Worship programs produced by OCP are used in over two-thirds of Catholic churches in the United States and are distributed worldwide.
Contact
Molly O'Hara
[email protected]
(503) 460-5316