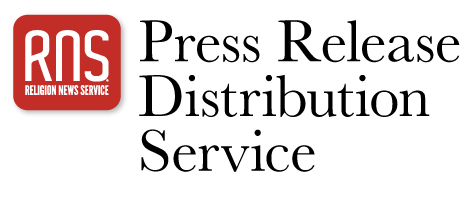 An international rosary apostolate celebrates 70 years
LOUISVILLE, Ky. — Long haunted by the urgency of Mary's words at Fatima, Brother Sylvan Mattingly, C.F.X., of Louisville's St. Xavier High School, decided in May 1949 to do something extra for Our Lady. He began to teach a group of children how to make rosaries for the missions. This small rosary-making group developed into a club, and the club into an international movement. Our Lady's Rosary Makers is the international Rosary Apostolate born of this movement.
Brother Sylvan had a talent and a burning desire. The talent Brother had was to take some wire, parts from broken rosaries and a pair of pointed pliers and assemble a strong, handmade rosary. Since his own mother died when he was very young, Brother Sylvan often said he knew only one mother – Mary, the Mother of God. His desire was to do something especially pleasing for her.
So, Brother Sylvan began in May of 1949 to teach others to make rosaries; first school children and then adults, who eagerly gathered around to learn. Aware of the great need for rosaries in the mission field, Brother began fulfilling this need for rosaries through these newly forming rosary-making groups. As the needs were met for rosaries, more letters from missionaries requesting rosaries began pouring in from all over the world.
Less than three years after beginning this work, Brother Sylvan passed away. Fortunately, in 1951 before his passing, Brother Sylvan asked a newly ordained parish priest, Father Bertrand Rapp, to take over as Chaplain. Father Rapp devoted his spare time over the next several years, even spending his vacations in Rosary Club endeavors, unselfishly working for Mary.
From these roots, Our Lady's Rosary Makers has grown into a truly amazing Rosary apostolate. Over the course of its 70-year history, tens of thousands of rosary makers have made and distributed tens of millions of rosaries to missions and missionaries around the world. Today, individuals and units of the club are in all 50 states and many foreign countries. Our Lady's Rosary Makers continues to provide low cost mission rosary materials to rosary makers in union with the desire of Brother Sylvan Mattingly, C.F.X. to do something especially pleasing for Mary, the Mother of God.
In honor of our 70th Anniversary, we will be giving away free cord rosary kits, designed for beginner rosary makers. Please visit here to order your kit. If you would like to learn more about Our Lady's Rosary Makers, please feel free to visit our website.
###
Our Lady's Rosary Makers is a rosary-making apostolate, answering the call from Our Lady of Fatima to pray the rosary every day. OLRM provides low-cost materials, resources, and support to groups and clubs all over the world, spreading the devotion of the Rosary.
Contact
Mike Ford
[email protected]
(502) 968-1434