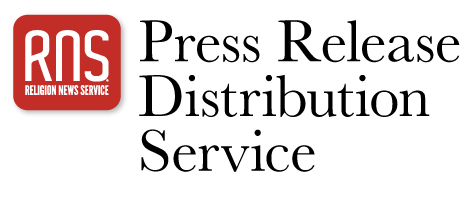 Tri-Faith Initiative receives highest award honor from Union for Reform Judaism
The Maurice N. Eisendrath Bearer of Light Award is presented to leaders who showcase the progressive, change-making core values of the group
OMAHA, Neb. — Tri-Faith Initiative will receive the Maurice N. Eisendrath Bearer of Light Award at the Union for Reform Judaism's 75th Biennial Convention in Chicago, Illinois, which takes place December 11-15, 2019.
The Eisendrath Award is the highest honor bestowed by the Union for Reform Judaism. Six Tri-Faith Initiative leaders have been invited to accept the award on behalf of Tri-Faith and its partner congregations Temple Israel, Countryside Community Church and the American Muslim Institute: Rabbi Aryeh Azriel, Imam Jamal Daoudi, Rev. Dr. Eric Elnes, Wendy Goldberg, Dr. Maryanne Stevens, and Rabbi Brian Stoller.
"Not only do these renowned leaders personify Reform Judaism's core values, they all identify the Reform Movement as a pivotal influence toward accomplishing their change-making work," said the Union for Reform Judaism President Rabbi Rick Jacobs. "We could not be more proud or more inspired by the powerful activism and advocacy of these pioneering award-winners."
Tri-Faith Initiative is a unique and ambitious project in the field of interfaith relations in its design, scale, and scope. Tri-Faith fosters empathy, invites understanding, and advances common action between people of diverse faiths through the shared efforts of a synagogue, church, mosque, and interfaith center intentionally co-located on one 38-acre campus in Omaha, Nebraska. By its very model, Tri-Faith challenges people of faith and goodwill to be conscious and proactive about the assets of faith in the civil life of a religiously pluralistic society. It aims to create a more inclusive culture in which religious pluralism is the social norm.
"Tri-Faith Initiative is deeply honored to receive the Eisendrath Award from the Union for Reform Judaism. While our aspirations were for our work to affect believers beyond Omaha, we were under no illusions that such would happen so soon. This award suggests that others are taking notice and yearn for the same ideals of empathy, understanding, and harmony that Tri-Faith does," says Dr. Maryanne Stevens, RSM, Tri-Faith Initiative's Board Chair.
Tri-Faith's campus is located at 132nd and Pacific in Omaha, Nebraska and currently houses Temple Israel, Countryside Community Church, and The American Muslim Institute. A shared Tri-Faith Center is currently under construction and is anticipated to open in July 2020. The Tri-Faith Center will welcome all people and serve as a hub of collaboration for social events, educational activities, and conference facilities.
###
Contact
Wendy Goldberg
[email protected]
(402) 212-6391