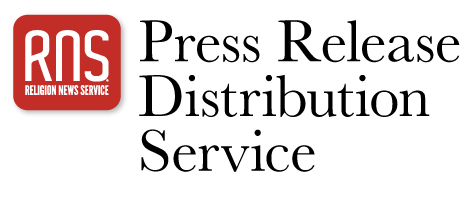 Elaine Rendler-McQueeney to receive NPM lifetime achievement award, Jubilate Deo
PORTLAND, Ore. — In recognition of her work as an author, teacher and music minister, Elaine Rendler-McQueeney will receive this year's Jubilate Deo award from the National Association of Pastoral Musicians (NPM). Jubilate Deo has been awarded by NPM every year since 1996 to its members and those working in pastoral and music ministry in recognition of a substantial contribution to the development of pastoral liturgy in the United States. As a writer and pastoral musician, Elaine has served as the editor of Today's Liturgy — a quarterly magazine offering insightful articles and music suggestions to aid in liturgy preparation — for more than 30 years. As an author, she has written This Is the Day and In the Midst of the Assembly, collections of her best columns from Today's Liturgy, and co-authored Celebrating Marriage, Revised Edition. And as a speaker, Elaine has lead events around the country focused on the preparation of music ministers. She currently serves as an associate professor of music theory at George Mason University.
NPM will be announcing the award at their virtual member's meeting on September 16 and will include a brief video acceptance speech from Elaine. A full in-person presentation of the award is planned for next summer at the 44th Annual NPM Convention taking place in New Orleans, LA. Elaine Rendler-McQueeney was also recognized by the NPM in 1993 as the Pastoral Musician of the Year, an award given to a pastoral musician who exemplifies the best of NPM, one who has given substantial witness or promotion to the role of pastoral music in parish, diocesan or institutional life.
Congratulating Elaine, Chair of the NPM Board of Directors Jeremy Helmes states,
The NPM Board of Directors is pleased to bestow the 2020 Jubilate Deo award to Elaine Rendler in honor of her substantial contributions to the field of pastoral liturgy in the United States. Her lifelong contributions as an author, teacher, liturgical minister, and pastoral musician represent the best of NPM, and have profoundly shaped the musical worship of the Church. We give thanks for Elaine and celebrate this award with her.
OCP Publisher Wade Wisler writes,
If anyone is deserving of NPM's prestigious Jubilate Deo award, it is Elaine Rendler-McQueeney. The award goes to those special, persevering souls who have spent a lifetime or at least a long career serving the Church. With five decades of experience under her belt, Elaine more than qualifies. Think of the thousands of musicians and ministers, young and old, whom she has taught, mentored, assisted and blessed, through her workshops and keynotes, classes, writing (books, articles and music) and more. For me, one photo sums up her legacy and prominence in liturgical music in the US: Elaine, arms in the air, conducting music for the funeral of Robert F. Kennedy in Washington in 1968. And she kept doing that, helping us to pray and worship through music, for the next 50 years. Well done, good and faithful servant. Thank you, Elaine, and congratulations!
About OCP
OCP, a not-for-profit publisher of liturgical music and worship resources based in Portland, OR. Worship programs produced by OCP are used in parishes across the United States and are distributed worldwide. Find OCP on Facebook at Facebook.com/OCPmusic.
###
Contact
Darragh Giltinan
[email protected]
(503) 281-1191
Disclaimer: The views and opinions expressed in this article are those of the authors and do not necessarily reflect the official policy or position of Religion News Service or Religion News Foundation.