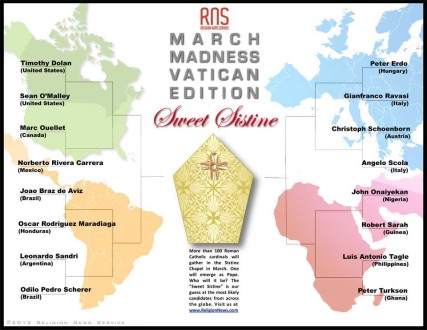 Make your picks in the Vatican's Sweet Sistine brackets!
More than 100 Roman Catholic cardinals will gather in the Sistine Chapel in March. One will emerge as pope. Who will it be? The "Sweet Sistine" is our guess at the top candidates from each continent.
THIS ROUND IS NOW CLOSED: PLEASE CLICK HERE TO SEE OUR WINNER!