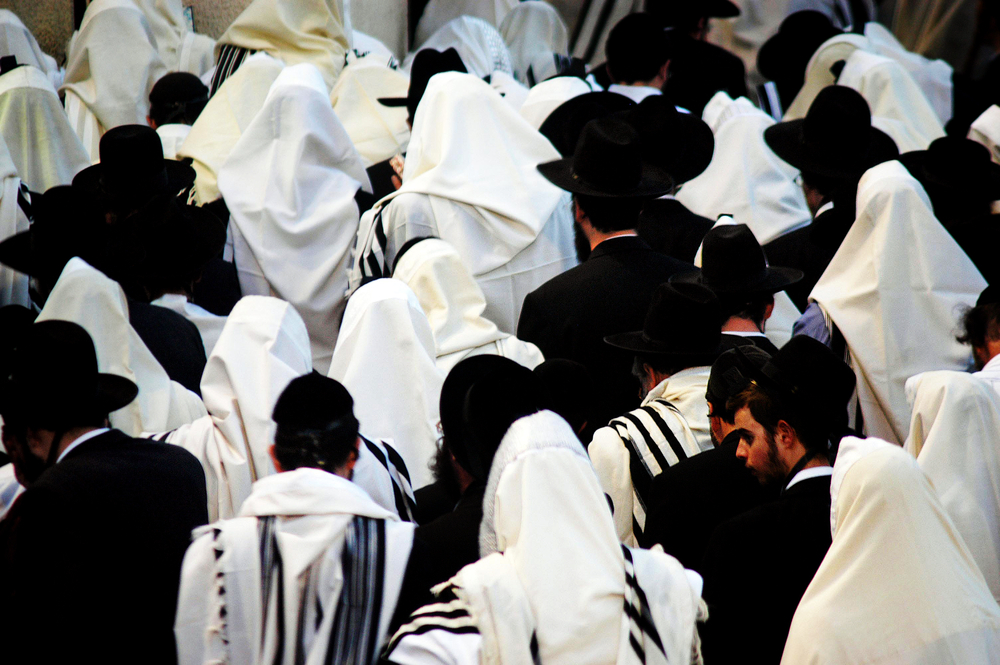 Ultra-Orthodox Jews should play better with others
It has not been a great couple of weeks for the Orthodox Jewish world.
This is not about Rabbi Barry Freundel, the Orthodox rabbi in Washington, DC, sentenced to prison for voyeurism in the mikveh.
Nor is it about Rabbi Jonathan Rosenblatt, the Orthodox rabbi in Riverdale, NY, who had meaningful conversations with boys in the sauna -- naked.
It's about the situation in the East Ramapo school district, in Rockland County, New York, northwest of New York City.
I went to camp and college with kids who grew up in that school district -- Spring Valley and Monsey. It was always a thriving, upper-middle class area. Spring Valley High School had once been one of the top five hundred schools in the country.
But then, the Angel of Demographics visited. The area became increasingly ultra-Orthodox and Hasidic. Check out the memoirs by Shalom Auslander and Shulem Deen, who describe Orthodox and ultra-Orthodox life in the community. The area has also become more African American, Latino, and poor.
Ultra-Orthodox Jews now constitute the majority of the school board. They have cut taxes and budgets. Here's a short list of casualties: teachers, teaching assistants, guidance counselors, social workers, administrators, full-day kindergarten, AP classes, ESL classes, high-school electives, music, athletics, professional development and extracurricular activities. Academic standards: have sunk.
What about the children of the ultra-Orthodox? They're not in the public schools. They attend yeshivas. That's where the district's resources have gone -- for transportation and special needs education.
Many residents are upset about this. They have criticized the actions of the school board. Some school board members retort that their critics are simply anti-Semites.
Uh-uh. Not this time. Because if anyone is acting anti-Jewish, it's those school board members.
Here is my fantasy -- an Orthodox rabbi in Spring Valley, delivering this year's Yom Kippur sermon.
"My friends, I stand before you in humility, and in despair. We have allowed the following sins to run rampant in our community.
"We have violated the contract that Jews have with the non-Jewish world. When were were exiled in Babylon, the prophet Jeremiah said to us: 'Seek the welfare of the city to which I have exiled you and pray to the LORD in its behalf; for in its prosperity you shall prosper.' When we encounter a non-Jewish ruler, we offer a blessing. During the Torah service, we pray for the gentile government. America has given us freedom from persecution. This is not Ukraine, circa 1600. We are commanded to have a positive influence on our surroundings -- because we can -- and we have failed to do so.
"We have violated Jewish ethics regarding gentiles. The children in the public schools are the children of the gentiles. We have obligations to them. The Talmud teaches: 'One supports poor non-Jews together with poor Israelites, and one visits sick non-Jews together with sick Israelites, and one buries dead non-Jews as one buries dead Israelites in the interests of communal harmony.' We sat back, and we allowed our school board to destroy community harmony.
"We have misrepresented Torah." Again, the Talmud. 'If someone studies Scripture, and is honest in business, and speaks pleasantly to people, people will say that the Torah is beautiful. But if someone studies Scripture and is dishonest in business, and discourteous in his relations with people, people will think that the Torah is itself corrupt.' Have we forgotten that we are the PR agents for Torah in the world? Have we forgotten that the way of Torah is to create paths of pleasantness? Where are our paths of pleasantness?
"We have defamed God. When Jews behave badly, it's called hillul ha-shem -- a desecration of God. The Talmudic Encyclopedia defines hillul ha-shem has anything that causes gentiles to say: 'The Jews don't have a Torah.' You say that the protesting members of the community are anti-Semites? How dare you! Is it not possible that they are looking at our behavior, and they are wondering aloud: "If Judaism is so great, why are these people behaving this way?" Let me switch to our native tongue – Yiddish. This is a shanda."
As a rabbi, I am proud of my colleagues who have not stood idly by while the blood of this proud school district has been shed. Rockland Clergy for Social Justice has asked Governor Cuomo to intervene. A bill in Albany — introduced in the Assembly by Ellen C. Jaffee and Kenneth P. Zebrowski, and in the Senate by David Carlucci, all of whom represent parts of the school district — would implement a fiscal monitor for at least five years.
Let's hope that this bill succeeds. Because when Jews betray their civic responsibilities, it reflects poorly on all Jews. What were the first words that God said to Abraham? "Be a blessing to the nations of the earth." The actions of the East Ramapo school board is not what we woulds call "being a blessing."
It's not: "what will the goyim say?"
It's: "what will God say?"
I suspect that God is embarrassed.